Smart Battery Checker
260,000 color display visible under strong sunlight.
Exquisite and powerful BG-8S smart battery checker
Fully support BattGO technology.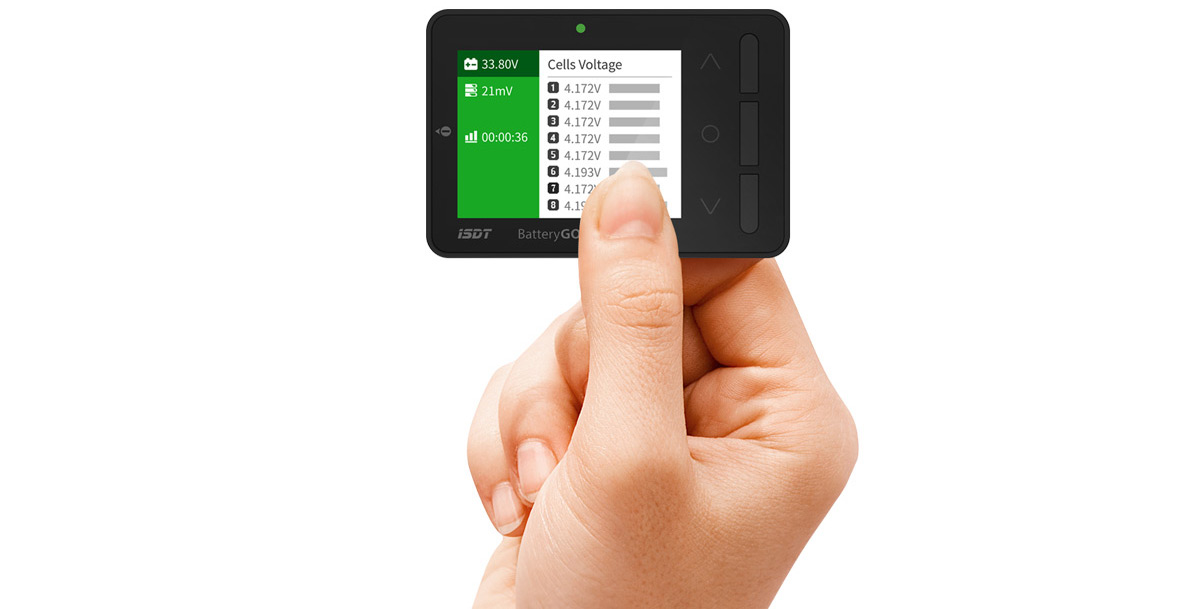 Make battery smarter
Cooperating with BattGO technology, only with XT60i connected and you can get full knowledge on detail parameters on your battery.
Easy to read cells voltage, battery cycles, working parameters and fast set to your preferred settings.
Read more on BattGO.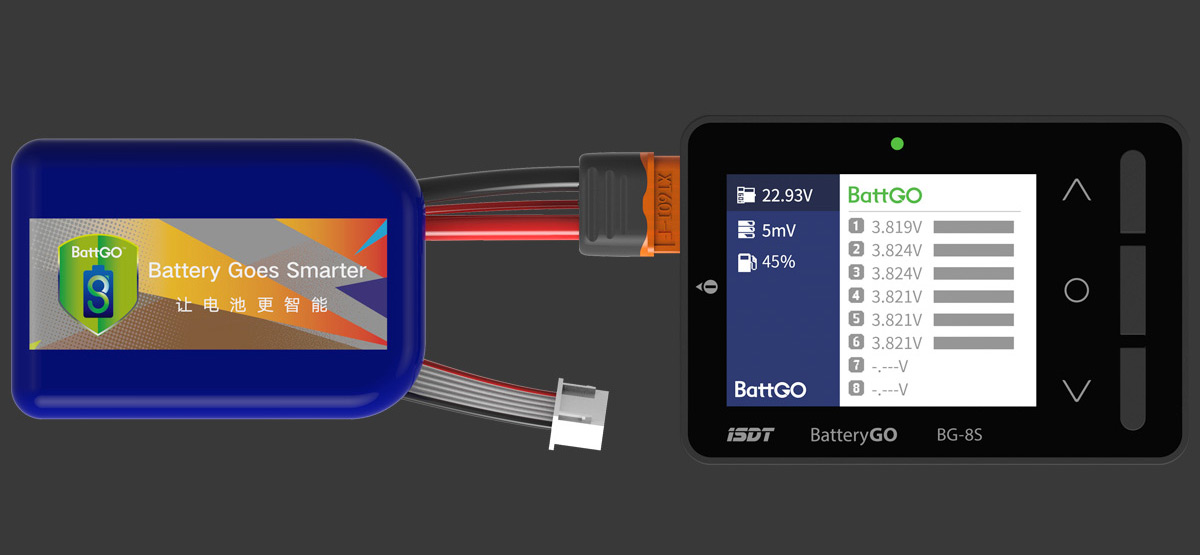 Auto balancing cells voltage
Advanced auto balancing algorithm, make sure every cell is well balanced. After completion auto into low power mode.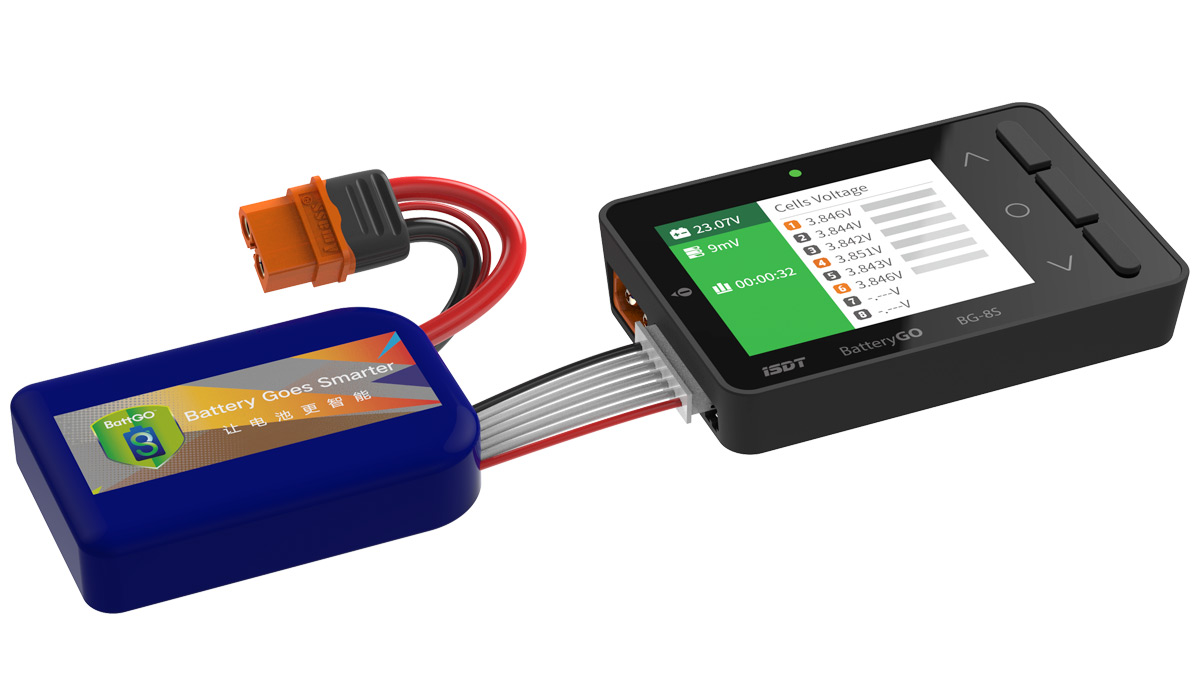 Powerful portable charging function.
Connecting to your battery, BG-8S can become your power bank for mobile devices.
Support Qualcomm QC 2.0/3.0, compatible with BC1.2 and Apple devices. Maximum output 12V/2A.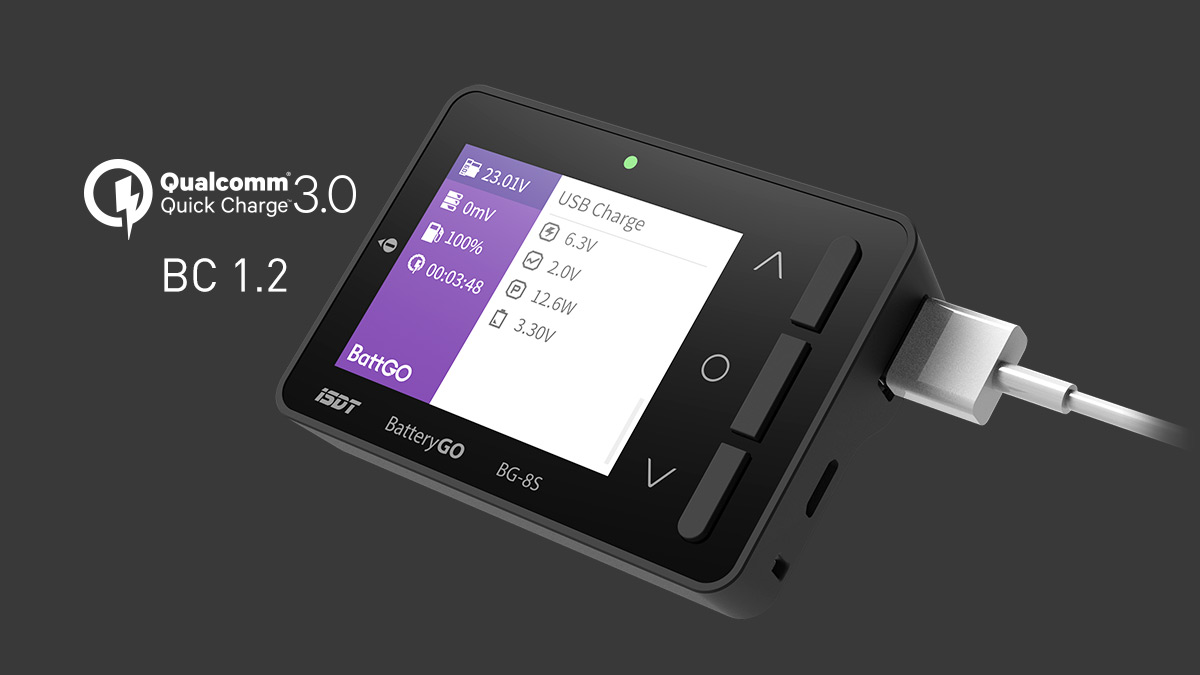 Receiver signal test and protocol analysis
With standard 3 pin plug, BG-8S can detect BEC output voltage.
BG-8S also supports multiple protocol analysis including PWM, PPM&S.BUS and etc. With future firmware upgrades more Protocol analysis will be supported.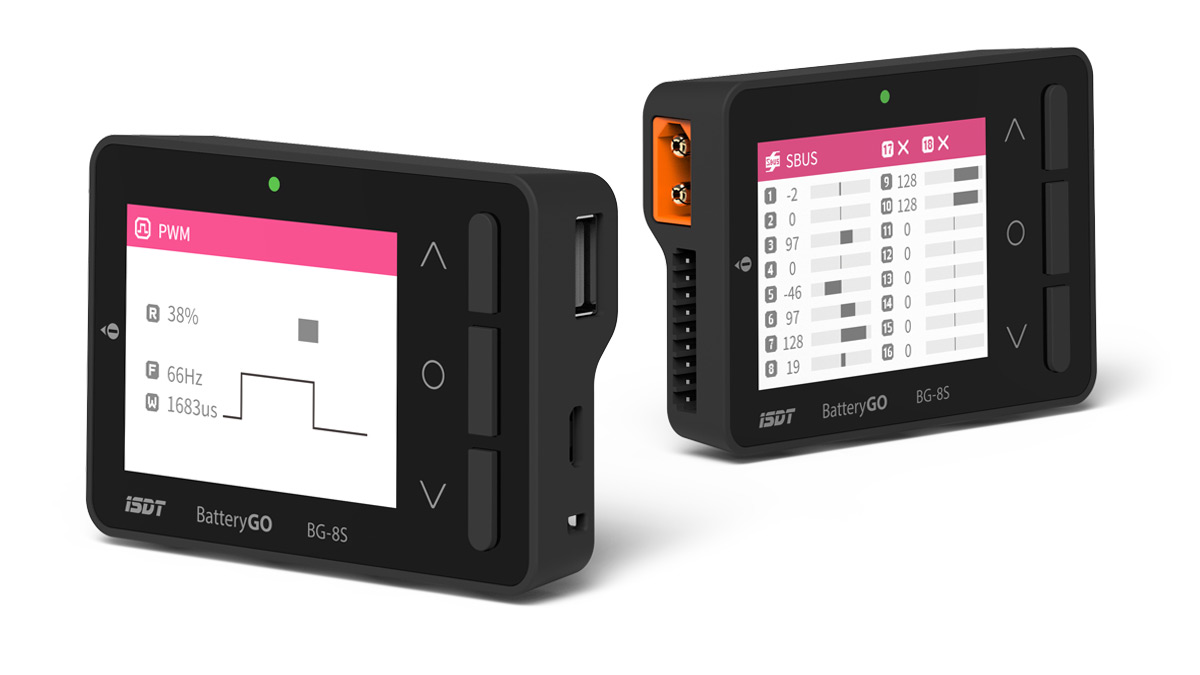 Multiple measurement connections
Support XT60/XT60i, XH2.54 1-8S balance lead, XH 2.54 3pin, JST ETC to measure voltage.
Support LiHv, LiPo, Lilon, LiFe, NiMh/Cd battery and BEC output measurements.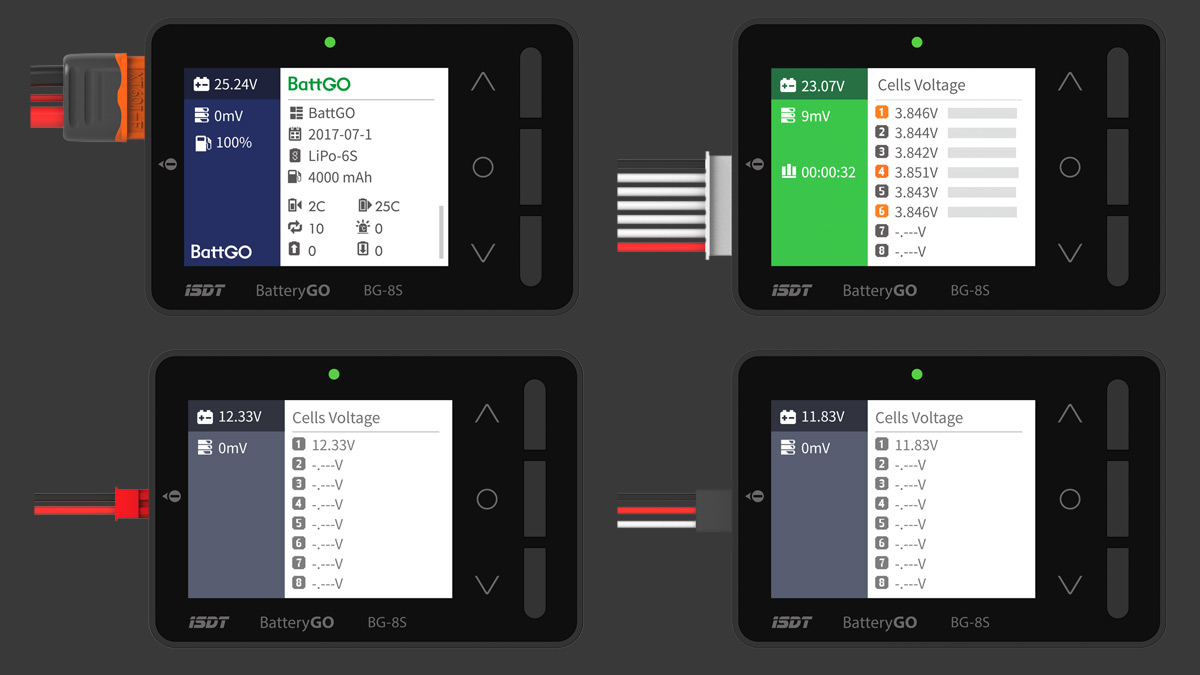 Support USB upgrade, multi language options
BG-8S has Micro USB port, More language options are coming soon .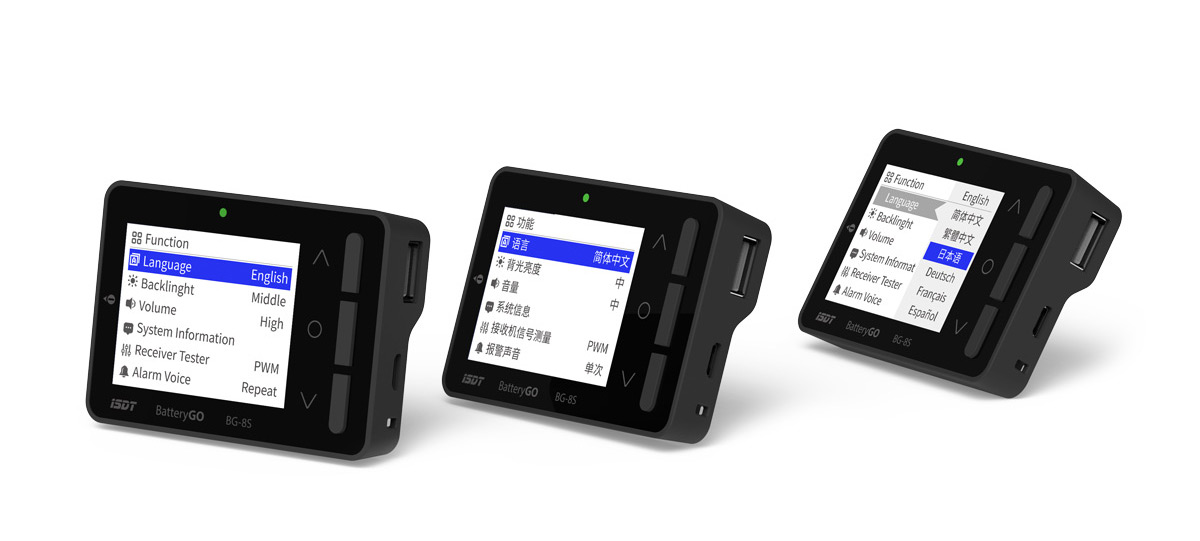 XT60i Meant for BattGO
BG-8S uses XT60i connector which was jointly developed by ISDT and Amass, support BattGO technology, and highly compatible with original XT60 plugs.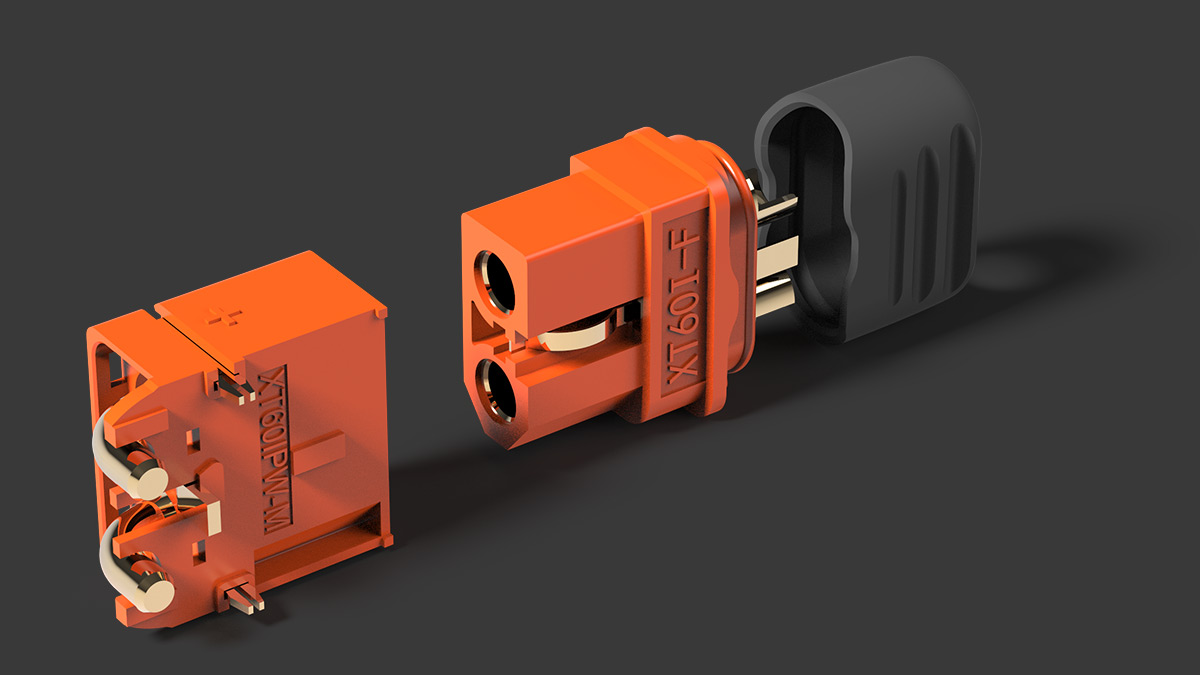 Specifications
Function button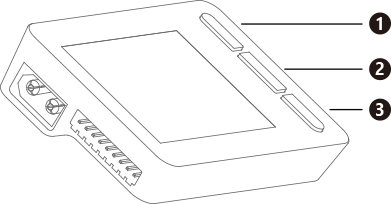 ②Menu button Short press to enter setting menu. Long Press to enter smart battery menu ① ③ Up/Down Button Go up down, choose different setting options.
Guide For the Connection of Balanced Port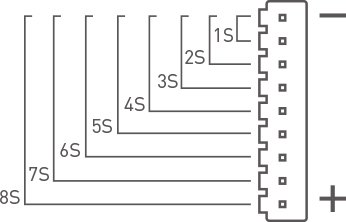 This product is suitable for the lithium battery which has the XH 2.54 balance port, connect the balance port align from BAT- as showed in the figure. When connecting 1S battery, input Voltage from XT60i must be more than 5V.
Specifications
Working voltage :
5.0V-36V
Input voltage 1s :
0.8V-15V
Input voltage 2-8S :
0.8V-4.8V
Battery cells :
1-8S
Voltage measurement accuracy :
±0.005V @ 4.2V
Balancing cells accuracy :
< 0.005V
Support USB charging :
QC 2.0 / 3.0, BC1.2, Maximum output 12V/2A
Support smart battery :
Charging and discharging setting,
read battery info and usage history.
Supported Batt. Type :
LiHv (1-8S) / LiPo (1-8S) / LiFe(1-8S)
Lilon (1-8S) / NiMH/Cd(1-10S)
Display :
2.4〃320×240 260,000 color IPS LCD
Dimension :
80 X 55 X 19 mm
Weight :
59g
Operating Temperature :
0-40℃
Working Humidity :
10%-90%RH (noncondensing)
Storage Temperature :
-20-60℃
Storage Humidity :
5%-90%RH (noncondensing)